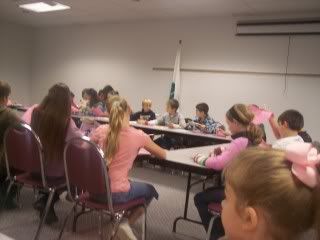 The kids had their first official night of 4-H last night. They had a blast! The kids are all so nice and down to earth and the parents are, too! It was great!
Here is a girl giving a presentation on puppies and litters. She breeds Pugs and they were sooo cute! Big hit with the kids.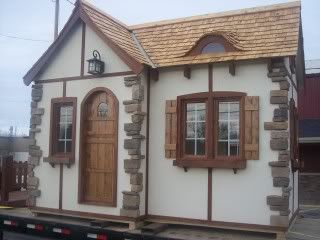 This is a playhouse the Robert and Jeff built. They were so excited and it turned out adorable! It will be at the Festival of Trees so we want to go in and see it all decorated up for Christmas. They had a blast building it.
Hope everyone is having a great fall!