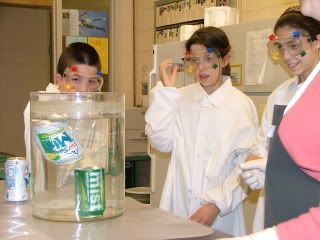 The kids got to go to a Community College and do some experiments in the chemistry lab. They had a blast and learned a lot. It was a lot of fun. Don't they look great in their goggles? They did not love that part!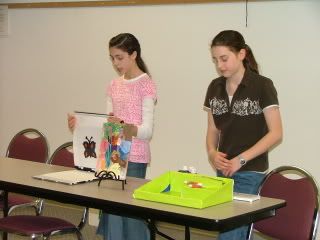 Emily had to do a presentation for 4-H. She was very nervous, but did a great job! She talked about the different mediums of art. She loves paints, pastels, water colors, chalk, colored pencils and so many others.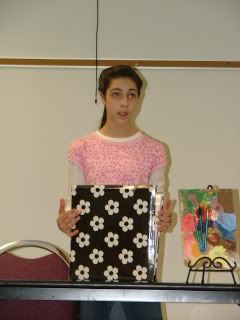 We have a very busy life and are enjoying every minute--well, relatively speaking. :) We have lots to keep minds and hands busy and are learning so much.
Lindsay's class that she has been doing these last few weeks separate from Emily has been on insects. Well, last week she learned about bees and has been terribly impressed with them. She talked half the way home on how bees carried pollen, how they did a little dance to tell the other bees where honey was and all sorts of other facts. She is growing so fast and it's hard to believe my baby is almost a first grader! Not sure I'm ready for that!!!
Well, I'll post more later. How much later, I don't know.....:) Trisha