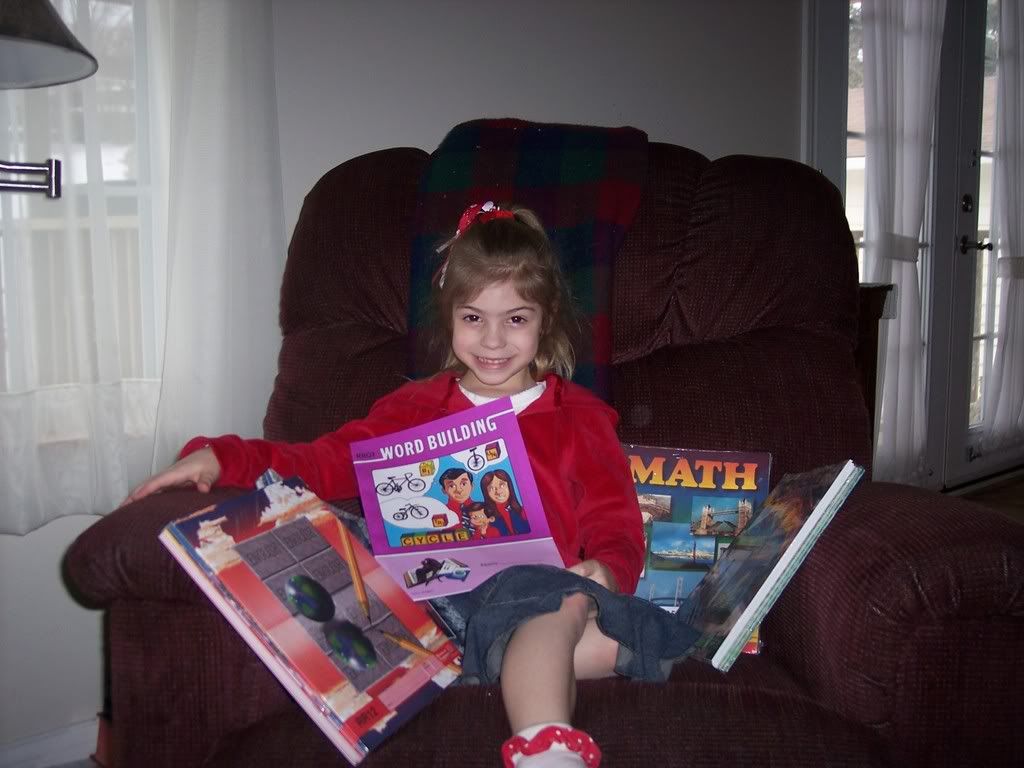 Lindsay's school books have arrived! How fun and exciting!!!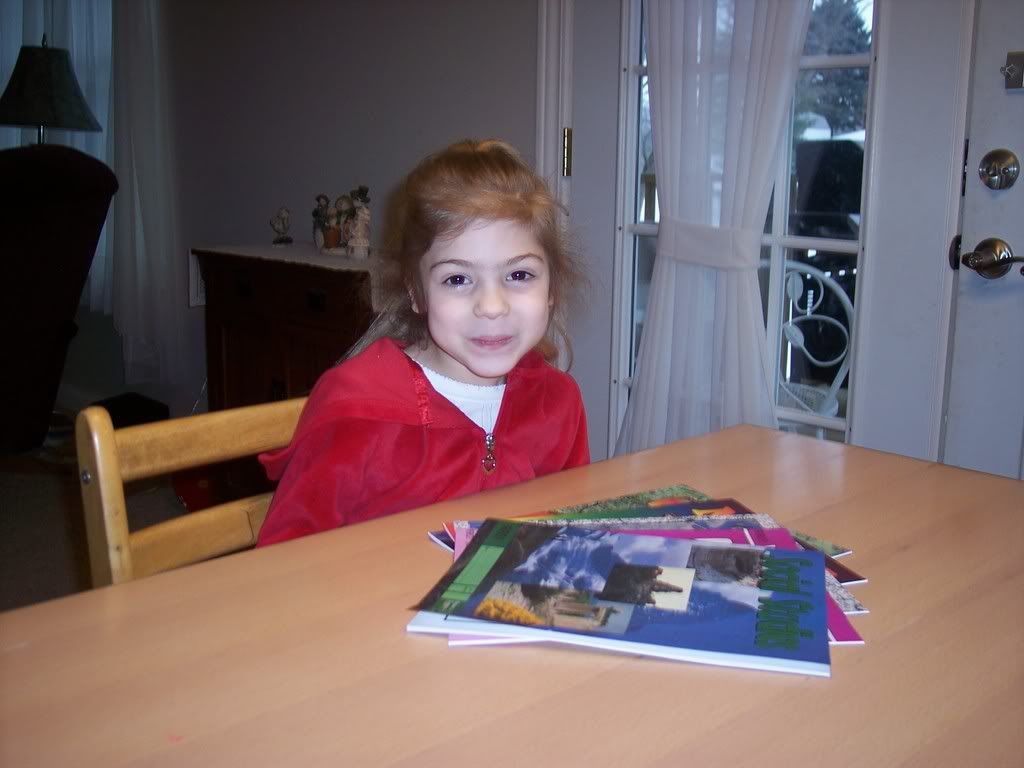 Lindsay's first day of kindergarten!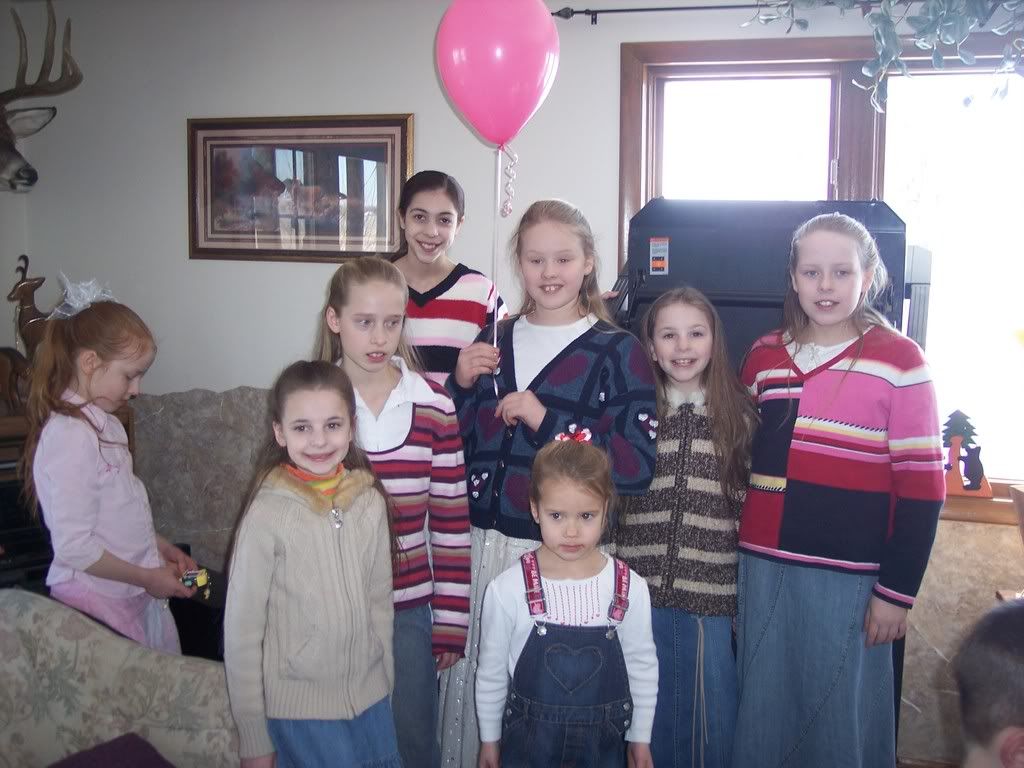 Some of the girls in our homeschool group at our Valentines Party.
Lindsay and Mariah. 3 wks apart
Good Evening everyone! It will be March 1 tomorrow but you wouldn't really know it here. The snow and ice are still on the ground, the temperature is going down to 16* tonight and we had snow again twice this week. It has been pretty crazy but funny. I don't really mind but I am ready for Spring. Tomorrow it is supposed to be in the mid to upper 30;s and Sunday up to 49*! It will be amazing! But on Monday, it is supposed to get cold again. Our weather is unpredictable, but I can feel spring is coming. THe promise of spring is here, even if Spring, itself, is not.
Lindsay started school this week. She is so excited. I'll post a picture of her. SHe is growing so fast and looks so cute. She is doing very well and wants to do more than I do. I am enjoying it, though.