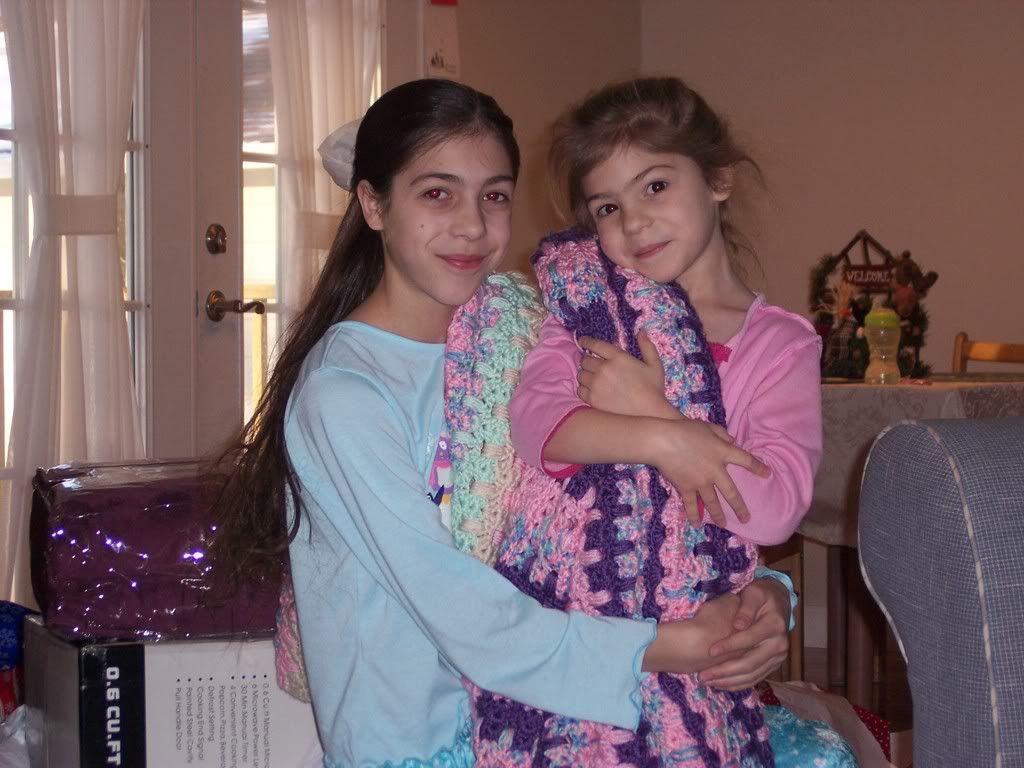 Lindsay and Emily got special blankets that their Great- Grandma made them. They were so happy. They snuggle up with them all the time and sleep with them at night. Emily knows how to crochet a little and understood how much work goes into this and was very impressed.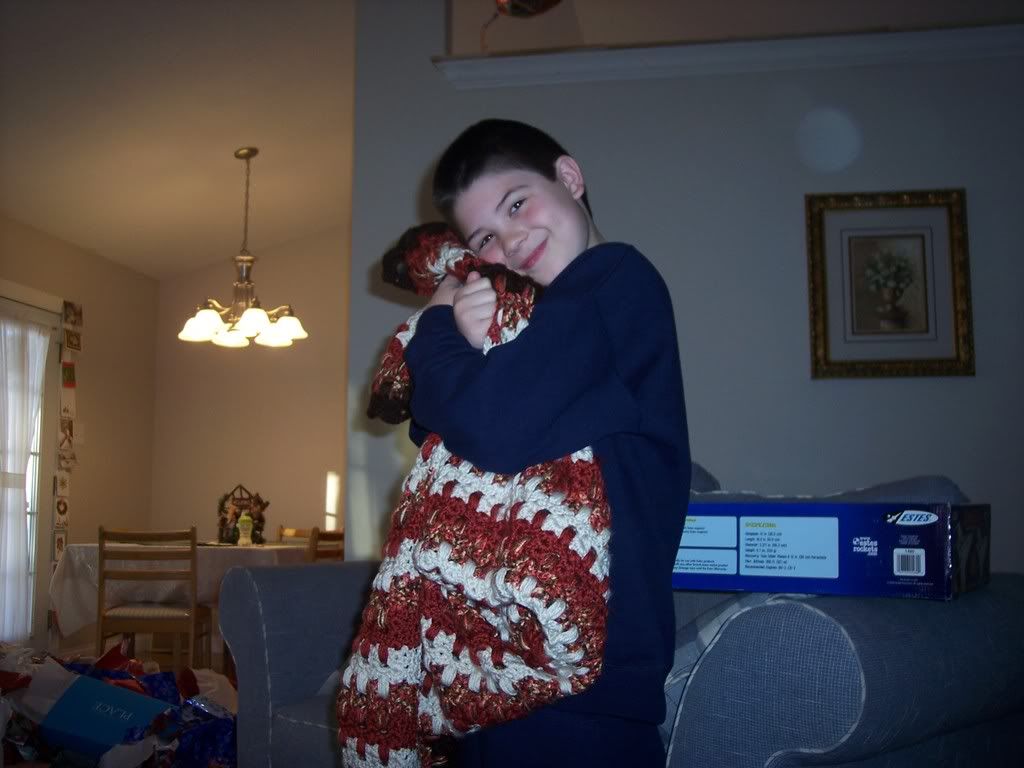 Travis also got a blanket and loves it. He keeps it at the end of his bed when he's not curled up with it.
Here is a picture of my nephew, Austin. We were opening gifts with Greg and Ellen and my folks and he was so cute I had to take his picture.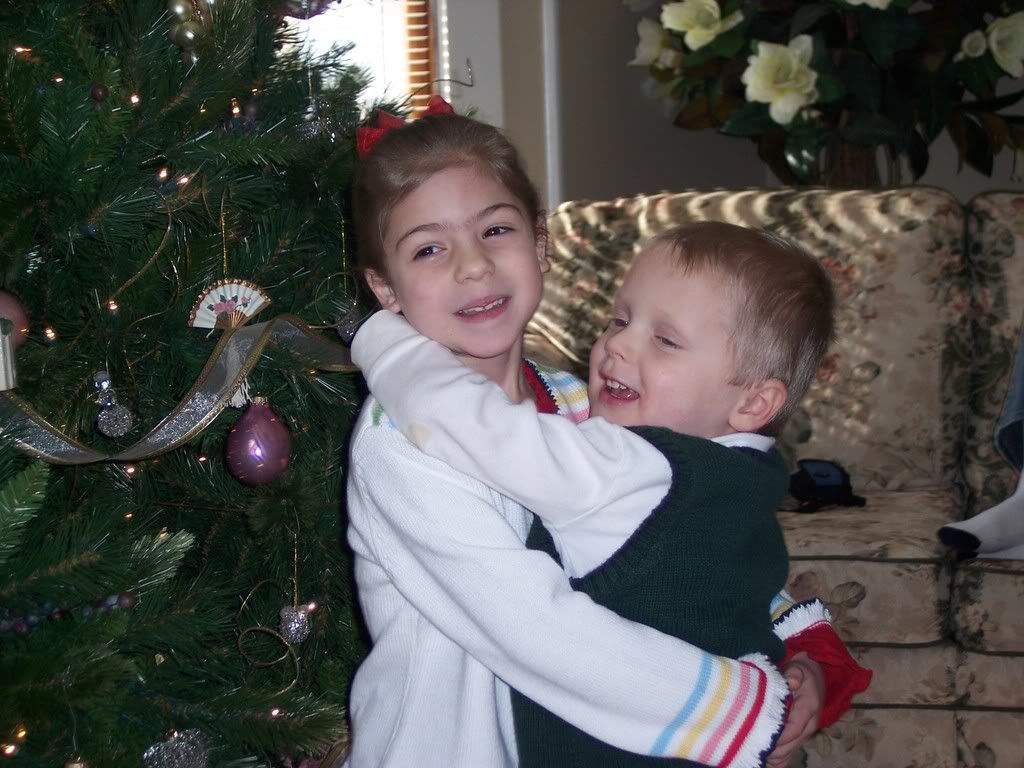 Lindsay and Nathan love each other to death. They were so excited for Christmas to finally be here!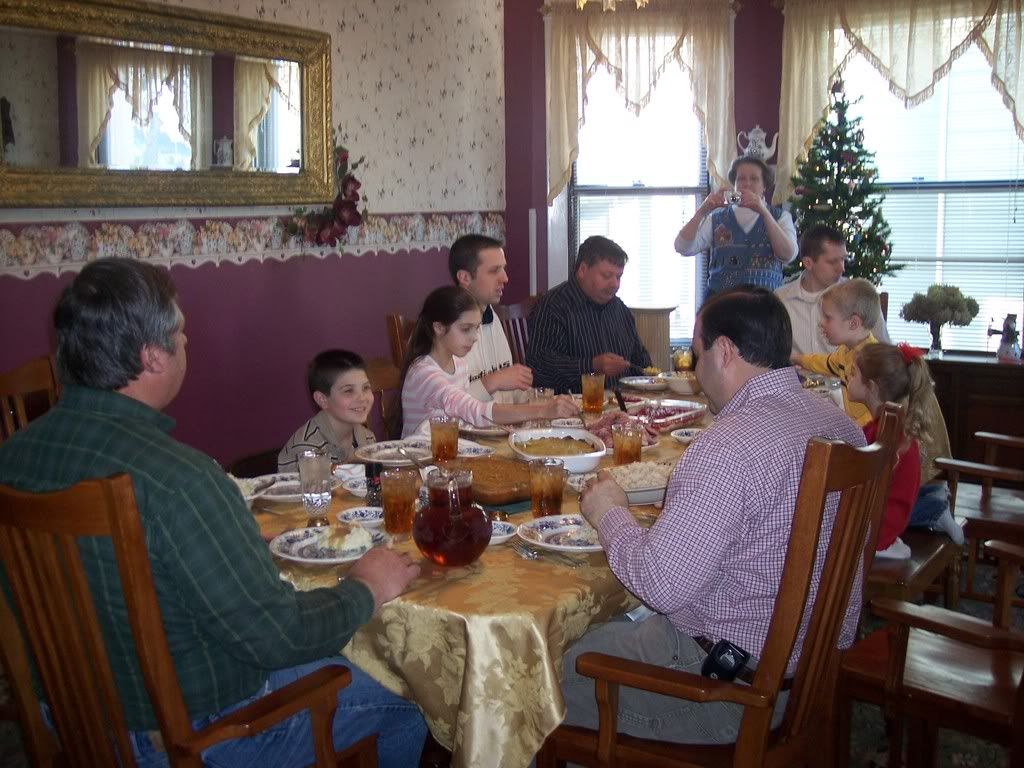 All our family eating in the dining room at my mom's house. Ellen and I are missing since we were taking pictures. We had a feast/ It was fun!
Hope everyone else had a great Christmas. We really enjoyed ours and it even snowed so we had a white Christmas. We also got 7 inches yesterday so the kids had a blast shoveling and then making a snowman. I'll send pictures of that later. TRISHA